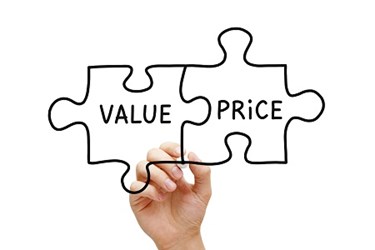 Amid price wars, promotional fatigue and ever decreasing margins, new research confirms UK retailers are selling an increasingly large proportion of inventory off at discounted prices. This is good news for consumers, who have become accustomed to searching out bargains during the likes of discount events like Black Friday and Cyber Monday. However, this trend is having negative impact on the UK retail's bottom line.
Prompted by the acknowledgement of the damaging effects of Black Friday by such UK retail giants as Tesco, Asda and John Lewis, research carried out exclusively by Planet Retail for cloud-based financials, enterprise resource planning (ERP) and omnichannel commerce software provider NetSuite has found the discounting habit will deny some £20.3 billion in retail contributions to UK economic output this year alone.
The research findings support the warnings of a growing number of industry stakeholders who are questioning the long-term viability of retailers' current competitive sales and promotional activities, and liken it to a drug that is responsible for bad buying and pricing habits as well as poor profits on the part of retailers, and unreasonable expectations of an unsustainable supply of cut- price goods on the part of their customers.
This white paper argues that, without more sophisticated retail management systems that can provide an accurate, real-time view of sales, inventory and customers, retailers cannot modify and optimise their merchandising, promotional and pricing strategies, let alone better manage the negative effects of discounting on the bottom line.