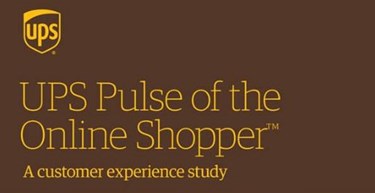 In a world of constant connectivity, amidst the frantic pace of technological change for both consumers and retailers, today's "flex shopper" has been born. This flex shopper is ruthlessly efficient, switching channels and devices to best suit personal convenience when evaluating and purchasing products. Information and control are paramount, making it essential for retailers to offer near-perfect shopping experiences across every channel and device to thrive.
To provide perspective for retailers on consumer behaviour in today's fluid shopping culture, UPS commissioned this research with comScore for the second year in Europe. Opportunity and challenges are in equal measure for today's retailer. European consumers continue to gravitate to Internet channels as European e-commerce grew 16.3% to €363.1 Billion in 2013 1 . It is estimated that the countries which participated in this study make up two-thirds of European e-commerce.
Download the complete report below to learn more.