December 2014 Integrated Solutions For Retailers
By Gregg Brunnick, director of marketing for Epson's Business Systems Division
According to Integrated Solutions For Retailers' recent benchmark survey, retailers plan to spend more than half of their POS investments on mobile POS hardware. Here's why.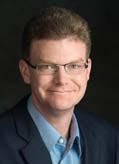 Integrated Solutions For Retailers has published its annual retail technology spending survey that examines retail investment plans and how they change over time. This year's study shows mobile solutions growing in popularity with retailers, and specifically mobile POS growing in importance as the overall mobile expansion in retail continues. Retailers who are increasing their POS investment to enhance the in-store experience and drive overall operating costs lower are clearly moving away from traditional solutions and toward the mobile revolution.
Retailers plan to spend more than half of their POS investments in mobile POS hardware, as these systems continue to offer more capabilities. The choices a retailer must sort through continue to expand, and this trend will only accelerate as more types of mobile devices, both retailer-owned and consumer-owned, find their place in the mobile POS networks of the future. I will explore some of the reasons retailers are embracing mobile POS, the several risk factors involved, and how they can get the most out of their POS investments.
Please log in or register below to read the full article.