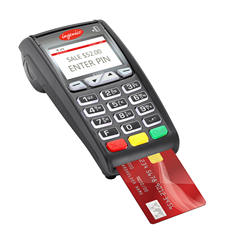 By Skeeter Harris, EarthLink
In the last blog, I shared IHL Group's findings from the "2015 Store Infrastructure Study". Primarily, I looked at the WiFi results and the realization that stores need to upgrade their networks to support new cloud-based internal and customer-facing applications. Now let's dig into the security part of the results.
According to the survey, 54% of respondents consider their WAN/LAN network security "currently ready." Another 34% say they'll be ready within 12 months.
EMV compliance is clearly a driver for network security updates. It represents the largest spend area for 2015 at 49%.  Retailers are expected to enact this global standard at POS terminals and ATMs by October.
Please log in or register below to read the full article.