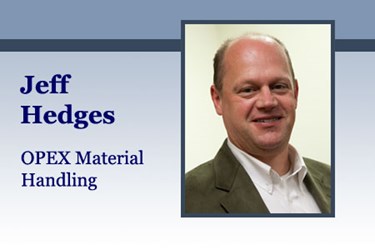 Order accuracy isn't just one of the tenets of meeting customer expectations — it's the tenet. Innovative Retail Technologies turned to Jeff Hedges, president material handling at OPEX Corporation, for his insight into achieving order accuracy despite complex customer expectations. 
IRT: There seems to be no silver bullet when it comes to measuring order accuracy inside the distribution center. Please provide your insight about best practices to ensure order accuracy inside the DC.
Hedges: Whether we're talking about omni-channel or pure play e-commerce retailers, fulfillment is one of the most important aspects of retailing. And, retailers must get it right. Fulfillment is the last opportunity for the customer to interact with the retailer, because customers rely on the fact that what they've ordered is what's going to show up on their doorstep or at the store for in-store pickup.
Many online order fulfilment companies deal with omni-channel ordering — direct requests from the retail stores, catalog orders, or direct from customers online. As such, pickers are required to conduct a multi-level verification process for everything they touch — the items are picked; they're scanned multiple times; and they're quality controlled multiple times to ensure that the right product — the product the customer purchased — is the one leaving the DC or warehouse. As a result, retailers are investing in a whole host of what I call verification solutions: scanning, barcode scanning, RFID, all the way up to robotic retrieval systems, which will only pull the one specific item for the picker to pick to ensure there's no way that the wrong item is picked.