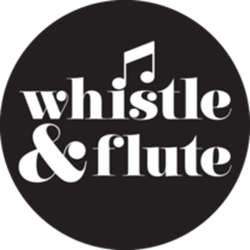 When you can't find what you're looking for, maybe it's time to make it yourself. That's the mentality that led husband-and-wife duo Ryan and Miranda McCullagh to launch Whistle & Flute Clothing, a fun and modern clothing line for kids and adults. Their designs are loved by people all over the world. The Canadian couple from Victoria, B.C. gets wholesale orders from across the globe.
A family affair.
Whistle & Flute Clothing is a business run by husband-and-wife team Ryan and Miranda McCullagh. When their first son was born, the couple wanted to dress him in affordable and fun gender-neutral clothing that both kids and their parents could wear. When they didn't see anything they liked, the designers and former bandmates decided to create their own line of clothing.
Download the full case study below to learn more.