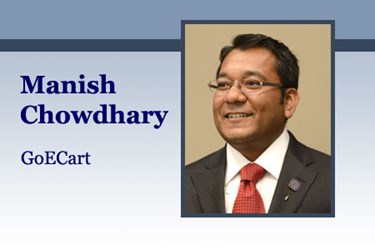 By Manish Chowdhary, CEO, GoECart
Given how difficult and expensive it is to acquire a customer, merchants should make retaining those buyers and fostering a relationship with them a priority. The good news is that technology has made it easier to take steps to dramatically increase customer retention, loyalty and lifetime value. Here are five tactics to consider.
1) Implement a points-based customer loyalty program.
Reward customers for shopping with you by giving them points for every purchase that they can redeem later for products. According to Forrester Consulting's 2015 Omnichannel Customer Experience study, 64% of retailers reported that their loyalty/rewards programs were among the best ways to connect with consumers during their shopping experience.
There are numerous ways to set up a loyalty points program. For example, home décor and furnishings site Hayneedle.com lets its customers earn three points for every dollar spent; every 100 points equals $1. Customers can earn additional points by writing a product review for Hayneedle.com—and bonus points for including a photo or video with the review.
In addition to points for purchases, GoECart client SoccerPro.com offers members of its loyalty program enjoy a 10% discount on "practically everything" and free shipping on orders exceeding $65, among other benefits to joining (which is free). Ecommerce and OMS systems such as GoECart enable retailers and customers to easily manage loyalty programs and points and allow for redemption during the checkout process, both online and in-store.
Please log in or register below to read the full article.